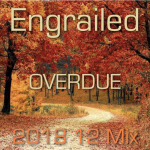 Finally back behind the decks to put together a new mix.
Relax & enjoy!
Tracklisting:
1-I Feel Love (feat. Jesca Hoop) | Fingathing.
2-Rave Weapon (Aeroplane Remix) | Alex Metric.
3-La Musique | Riot In Belgium.
4-Blame The Jam (Calvin Harris ft John Newman vs Kideko) | DOSVEC.
5-Ibanez (Damaged Goods Remix) | A Trak ft. Cory Enemy & Nico Stadi.
6-Take Me To Church (George Whym remix) | Kiesza.
7-Everything Is In Its Right Place (Afefe Iku Reedit) | Radiohead.
8-Cylence 412 | Paul Kalkbrenner.
9-Dream (Sebastian Carter Remix) | Autograf.
10-Idealistic (A Trak Remix) | Digitalism.
11-Overdue (Edit) | Clancy.
12-Open Up People | Nicolas Haelg.
13-I Don't Like It, I Love It (Danny Dove Remix) | Flo Rida ft. Robin Thicke & Verdine White.
14-A Million Days | Paul Kalkbrenner.
15-Ghost Town (Cossy Remix) | Adam Lambert vs Cossy.
16-Something Just Like This (Don Diablo Remix) | The Chainsmokers & Coldplay.
17-Ilium | Alex Metric & Mark Yardley.
18-Keep You Here (Sweekuh Remix) | Aer.
19-Visions (Boehm Remix) | Cheat Codes.
20-I Remember Shelter (The xx vs. Deadmau5 & Kaskade) | Austin Eterno.
---
Download: 
MixTape 2018 12 (Overdue)
---