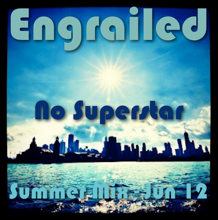 After a long hiatus, here is the new mix. Twenty or so tracks quickly mixed together I ought to share.
You know the drill… Relax & enjoy.
.
Track listing (33mins):
1-Somebody That I Used To Know (Miami Nights Remix) | Gotye.
2-Everything Goes My Way (Psychemagik Remix) | Metronomy.
3-Days (Azari & III Remix) | Creep.
4-Discoteca Romana | Rodion & Khan.
5-How Deep Is Your Love? (A Trak Dub aka Dub For Mehdi) | The Rapture.
6-Reunion (Mylo Remix) | M83.
7-Better Days, Pt. II | Minitel Rose.
8-Your Love | Frankie Knuckles.
9-Light Me Up (Grum Remix) | Lonsdale Boys Club.
10-Stay Close (RAC Mix) | Delorean.
11-Party at Kitty & Stud's | 80s Stallone.
12-No Superstar (Original Mix) | Remady.
13-I Don't Know What to Do feat. Jeppe (Plastic Plates remix) | The Magician.
14-Nightcall (Broke One Remix) | Kavinsky.
15-Never Let Me Go (Aeroplane Remix) | The Human League.
16-Beach | 80s Stallone.
17-Big In Japan | Martin Solveig.
18-It's Bad You Know | R.L. Burnside.
19-L.O.V.E (You Give The) (Ghosts Of Venice Remix) | Patrick Hagenaar ft. AMPM .
20-Call It What You Want (Treasure Fingers Pre Party Remix Radio Edit) | Foster The People.
21-War | BMX.
22-Somebody That I Used To Know (Myndset Remix) | Gotye ft. Kimbra.