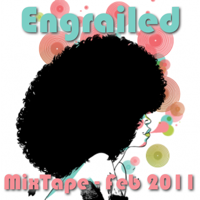 Enough of rock and electronic rhythms! For this month I have prepared a nice set of tracks with soul and body. We'll go blues, RnB, soul and hiphop.
Hats down to ChromeMusic for the quality of the music they love and share.
Relax and enjoy!
Track listing (28mins):
1-Folsom Prison Gangstaz | Eazy E vs Johnny Cash.
2-Soul Sister (chrome version) | Common & Allen Toussaint .
3-I need a dollar (Bakija Rmx) | Aloe Blacc & Wu-Tang Clan.
4-Next Episode | Taggy Matcher.
5-Seven Nation Army | Ben l'Oncle Soul.
6-New World (Chrome Remix) | Al Green.
7-Hard Times (Feat. Black Thought) | John Legend & The Roots.
8-Straighten It Out (Vocal Radio Edit) | Pete Rock & C.L. Smooth.
9-Our Generation | Ernie Hines.
10-Soul strut | Lady Daisey.
11-on the Message (YUMYUM) | Grandmaster Flash & Dj Honda.
12-Straight Outta Compton | N.W.A.
13-Knock Out Eileen (L L Cool J vs. Dexy's Midnight Runners) | lobsterdust.
14-Monsta | Kanye West (Nicki Minaj Solo Version).
15-she said (chromes yum yum edit) | Plan B .
16-Rehab | The Jolly Boys.
17-Freefallin' | Atmosphere.
.