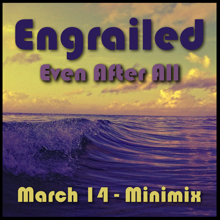 I know, I know, it has been ages I have not posted any mix…
Here is a nice selection of tracks to cool down, to enjoy in the early spring sun.
As always, relax & enjoy.
.
Even After All Mix (March 2014) by Engrailed on Mixcloud
Track listing (35mins):
1-Feel so close (Housejunkee Edit) | Calvin Harris.
2-Stay ft. Mikky Ekko (FlicFlac Edit) | Rihanna.
3-La La La (Oliver Nelson & Tobtok Remix) | Naughty Boy ft. Sam Smith.
4-Down By The River | Milky Chance.
5-Ohio (Filous Remix) | Damien Jurado.
6-Jolene (GAMPER & DADONI Remix) | Dolly Parton.
7-Is This It (Kulkid Remix) | Asaf Avidan.
8-All Of Me (Lost Frequencies Remix) | John Legend.
9-Flume (Kulkid Remix) | Bon Iver.
10-Little Talks (The Knocks Remix) | Of Monsters & Men.
11-Grapevine (Autograf Remix) | Marvin Gaye.
12-Gold (Vijay & Sofia Zlatko Remix) | Gabriel Rios.
13-Instant Crush (feat. Julian Casablancas) | Daft Punk.
14-Superstition (The Flexican & SirOJ Moom Remix) | Stevie Wonder.
15-Sexual Healing (Kygo Remix) | Marvin Gaye.
16-Even After All (DJ Beset Edit) | Finley Quaye.